Have you ever dreamed of having your own private putting green? Want to make that dream a reality?
There are numerous options for putting green grass, but what is the best option?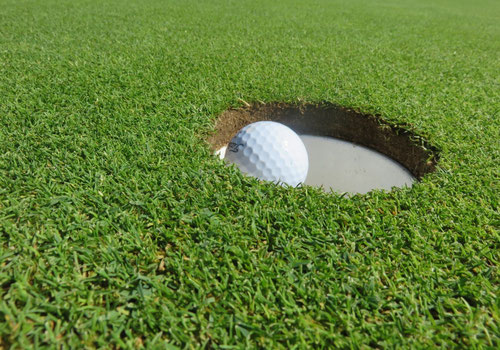 I first want to say that after you sort out your putting deal, you should check out Golfstead's article on swinging a club, especially if you're a beginner or weekend hack.
Now, back to the putting green: the first consideration is the cost of the grass, and the second is the maintenance of the grass.
With so many options and a wide range of prices, it is not always easy to decide.
Real Grass
Not all grass is created equal, and while most golfers will insist that real grass is the most desirable, it is not always cost effective, and the maintenance to keep it up can become a grueling daily task.
Real grass must be cut each and every day, kept smooth, fertilized and free of weeds and bumps. To do this takes a lot of time, effort, and money.
Check out how this guy makes his own backyard putting green using Tifgreen Bermuda sod:
Fake Grass
Fake grass is just that, fake. It requires little to no upkeep outside of cleaning and occasional repairs.
And while the price of preparation of the yard and initial purchasing and installment of the fake turf can be pricey, its longevity and low maintenance cost really does make it worth the price compared to real grass.
Real vs. Fake: Which is best?
Outside of the cost and maintenance factor, you cannot argue that real is good. However, for a personal small scale putting green, I'd say that the best choice is fake.
Once you pay for installation, you are essentially done coming out of pocket for a long time. You can enjoy your putting green without the daily worry and cost.
It's as simple as set it and forget it, so to speak. You can leave the high cost and responsibilities to the professional at the club and enjoy your private green without all the hassle.
Check out some great options for fake putting green grass right here.
Whichever type of grass you choose, know that each has its advantages.